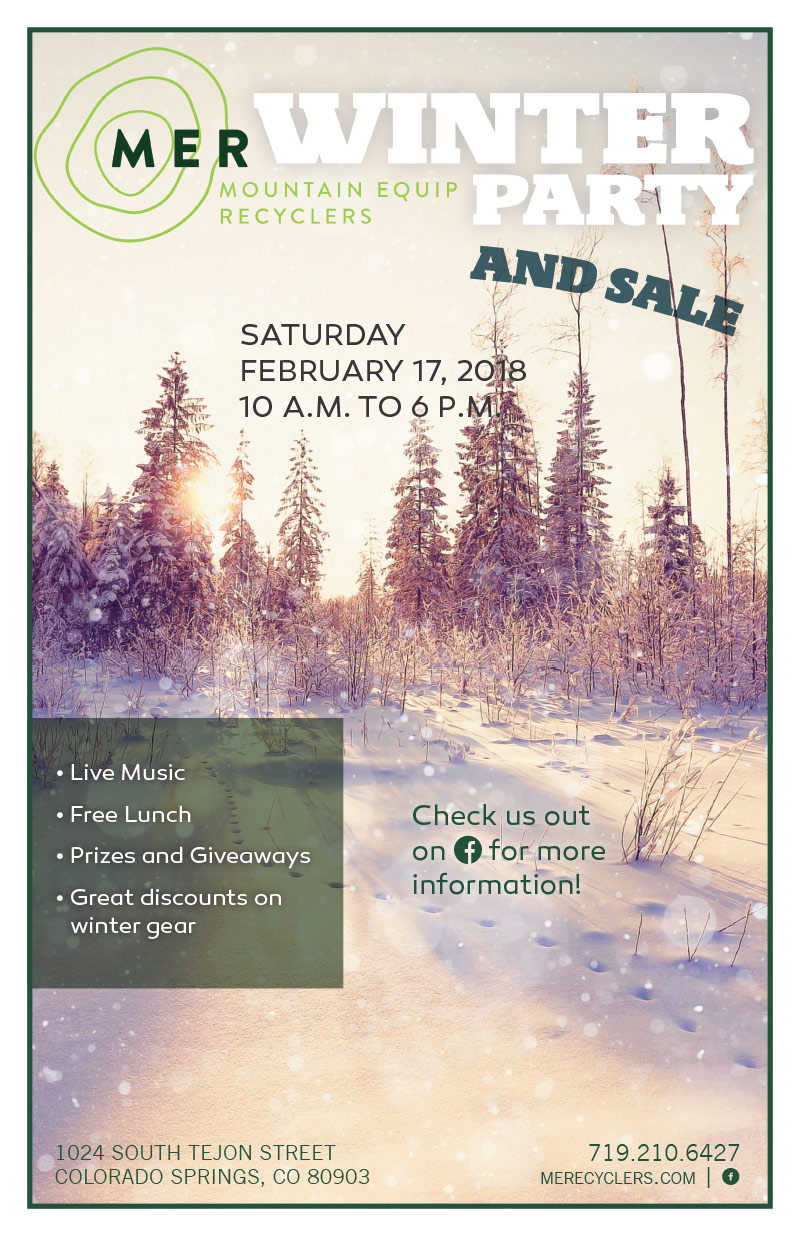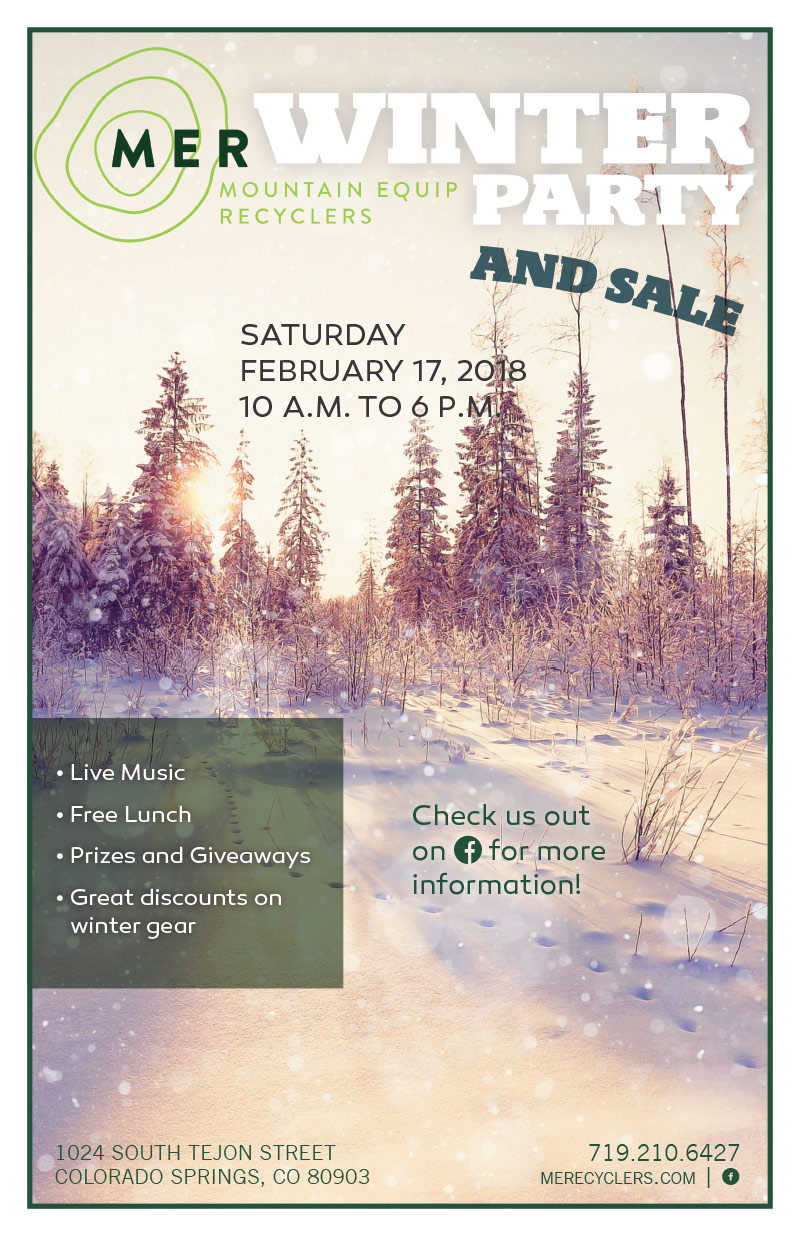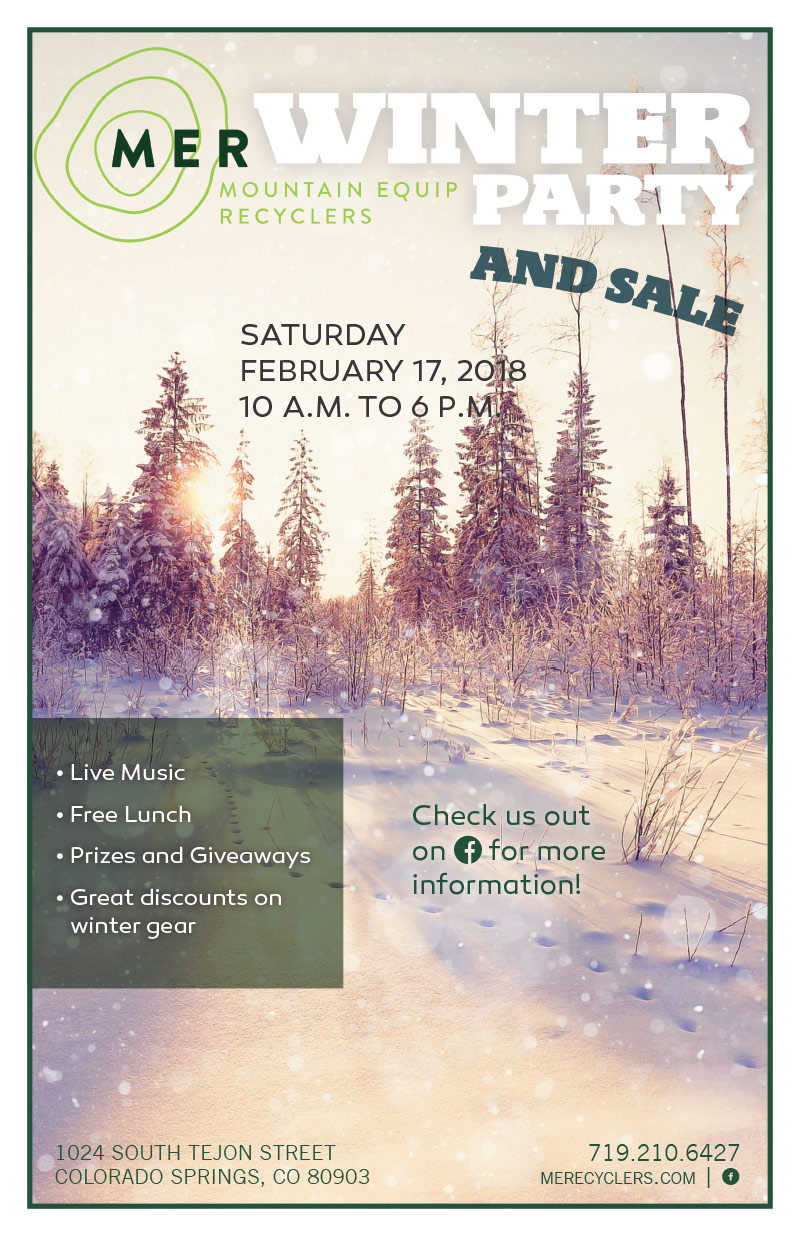 2018 M.E.R. Party and Sale!!
The time is here to celebrate winter once more!
Join us here at M.E.R. for our Annual Winter Party and Sale on Saturday, February 17th from 10 A.M.- 6 P.M.!
Sale details:
Discounts offered on all items in the store!
Free lunch first-come, first-served!
Live Music!
Ski Giveaway!
Sale days are such a blast here at M.E.R. and our staff love seeing so many familiar faces throughout the day and we hope yours is one of them!