MER is proud to support our Non-Profit of the Month for June 2023- Catamount Institute.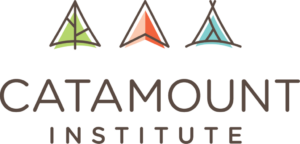 In their own words:
Our mission is to connect kids to the outdoors. We connect kids to outdoor science education & adventures. It is here that kids learn they have the powerful ability to change the world around them & even as kids they can make a difference. Our programs are designed to use the natural curiosity of the child to spark a love of life long learning.
Numerous studies show that youth grades K-12 benefit physically, emotionally, and academically from environmental education. We believe that these benefits should be accessible to all, regardless of socioeconomic status. We strive to offer our state-recognized programs to all youth. strive to spark young minds to be leaders in protecting the environment, contributing to the next generation of citizens with the knowledge needed & motivation to address 21st-century challenges. Through outdoor science adventures, students gain skills in making a difference & an intrinsic belief that they can. That confidence and empowerment spills into all aspects of their lives.
Please join us in supporting this admirable non-profit by shopping in store during November. You can learn more about their mission and how you can get involved at: https://www.catamountinstitute.org/.