MER is proud to support our Non-Profit of the Month for December 2022 – Rogue Veterans Mountain Bike Alliance.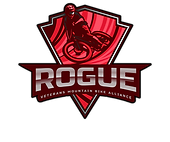 Rogue Veterans Mountain Bike Alliance was founded to provide soldiers with the same sense of camaraderie they experienced in their military units. This tight-knit community helps soldiers and veterans deal with mental and physical challenges through mountain biking.
Rogue caters to veterans and current service members who want to ride and offers them a community to belong to that encourages and assists in their growth as mountain bikers. The group is a strong and supportive one, providing everyone with the help they need, from bike repairs to some good company for nature. Rogue completely independent, backed by a sponsored bike shop and peer coaching. Their promise to members of the military community is complete support – If it's something to do with bikes, they can help; and if it's something else, they will guide you to the right place.
Please join us in supporting this admirable non-profit by shopping in store during December. You can learn more about Rogue's mission and how you can get involved at: https://www.rogueveteransmountainbikealliance.com/.