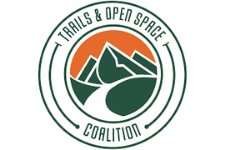 MER is proud to support our Non-Profit of the Month for January 2023 – Trails and Open Space Coalition.
The Trails and Open Space Coalition (TOSC) was created in 1987 with the mission of preserving open spaces and parks, as well as creating a network of trails, bikeways, and greenways for the Pikes Peak Region. As a 501c3 nonprofit organization, TOSC receives no government funding for their admirable efforts – almost all of their support comes from individuals like you and businesses like MER. who care about our parks and trails.
Please join us in supporting this admirable non-profit by shopping in store during January. You can learn more about TOSC's mission and how you can get involved at: https://www.rogueveteransmountainbikealliance.com/.