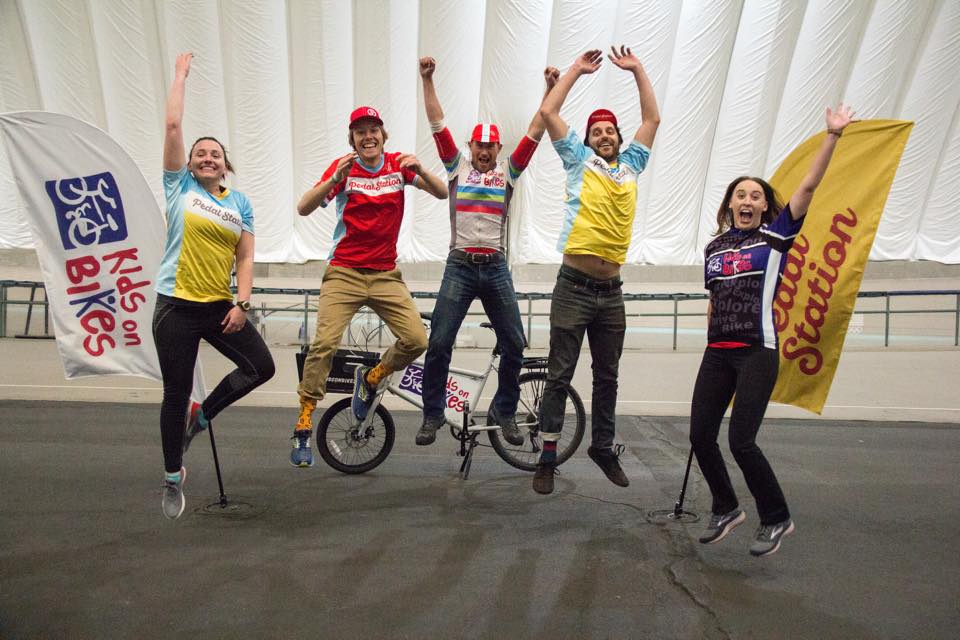 Kids on Bikes Guest Blog!
Hey M.E.R. Followers, this is a blog take over! I am Jessica Lieber, the Volunteer Coordinator for Kids on Bikes and the Pedal Station and I'm here to let you know more about our programs!
It has been over a year since Kids on Bikes moved in with Mountain Equipment Recyclers and we love being here! Haven't stopped by the store in awhile? Come on down and see us and M.E.R. – we are always ready with coffee or tea in hand! We are so fortunate to be here and we cannot tell that to M.E.R. staff enough. It is so awesome to come to work everyday being able to meet new people and to see our regulars! I love M.E.R.'s business model and it is so great that I get to make an impact with Kids on Bikes and over 20 other nonprofits that benefit from the work of M.E.R.!
Kids on Bikes started in 2005 with a large dream to provide bike access to all kids in Colorado Springs. At first, we bought new bikes for kids in our programs but then realized it would be more cost-efficient to take in donated bikes and refurbish them. The Pedal Station was born out of this concept in 2016!
The Pedal Station takes in donated bikes of all kinds and is able to fix them up, ensuring the safety for all people who get on them. If you have a rusty old bike that is not able to be salvaged, our volunteers will at least part it out to give life back to another bike. Kids on Bikes works with over 15 schools and 2 community centers to give kids the opportunity to get out riding the bikes that were fixed up for them! Once our volunteers fix these bikes up, our staff bike mechanic will safety check them and then they make their way to one of our 15 bike libraries in the city.
Like I said earlier, make sure to come and visit us! We have many bikes for sale in order to fund our programs and we also have many parts bins in the back for you to browse through! We have open bench hours for you to come in and use our tools to fix up your bike and to ask any questions you may have to our knowledgeable staff. If you are interested in volunteering, we are always looking for bike mechanic volunteers and you don't have to be a professional! We help you learn and there are so many great volunteers with an abundance of knowledge in case you ever have a question! If that doesn't fancy you but you still want to be involved, send me an email at Jess@KidsonBikes.net and I'll talk with you about what interests you!
I hope to see you soon, I'll have coffee and tea waiting!
Jess Lieber 
Kids on Bikes
Volunteer Coordinator