Summer camp season is over, and sledding, snowboarding, and skiing season aren't quite here in the Pikes Peak region. But don't let your kids get glued to their screens during the fall — there's so much to do that both kids and parents will enjoy. Here are some family-friendly things to do in the outdoors around Colorado Springs this fall.
Leaf Peeping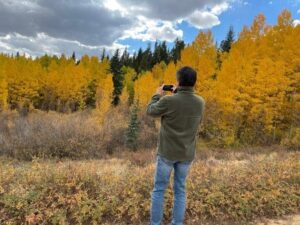 If you don't take the kids to see the aspen, are you really in Colorado? Jokes aside, the fall color season is expected to last through the end of October this year, and that's plenty of time to take your children to see the glorious golden streaks of aspens set against the dark evergreens. Pack a picnic lunch and make a day out of it. Even better? Plan a weekend campout and enjoy the warmer temps we're seeing this year. The Pikes Peak region is a prime place for peeping, and best of all, it's free.
Leaf Leaping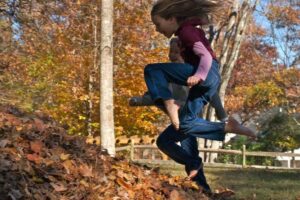 Another free activity lets everyone enjoy the fall colors without leaving the backyard. Your yard needs raking anyway (especially if you want to keep the lawn healthy). Getting kids to rake is a chore in itself, but the promise of jumping into a pile of leaves gives them an incentive. Make the yard cleanup a family project, but instead of bagging the leaves, take a flying leap. 
Picking Pumpkins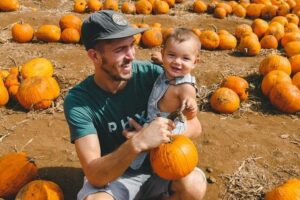 The local pumpkin patch is a signature fall activity for families. Whether you're looking at the pumpkin patch run by your church or Venetucci Farm on U-S 85, or Miners' Pumpkin Patch on North Gate Boulevard, this is a great way to get the kids out of the house and into the season. Just remember some pumpkin patches, such as Long Neck Farm, are going by a reservation system this year, so make sure you call or look up the pumpkin patch online before heading out. 
Nature Hikes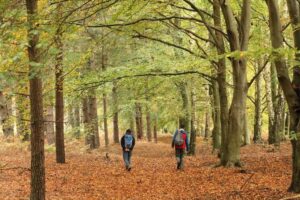 Daytime temperatures are a lot more tolerable after an extra hot summer. Take advantage of this cooler weather and glorious sunshine and hit the trails with your kids. Studies show that kids who connect with green spaces have lower stress and high cognitive function. It's also a way to spend quality family time with no screens. 
Just pick a trail and go.
Tip: Make sure you and your kids are prepared for the weather — no matter which way it goes. Temperatures can drop quickly in Colorado, so it's important to layer and have jackets on hand — just in case. At the same time, a short sleeve t-shirt should be your kids' bottom layer this time of year. Hot, grumpy kids won't have much fun navigating all the wonders of the Rockies.
Stargazing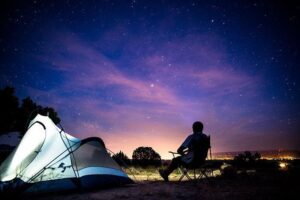 Light pollution makes stargazing hard in the city, but you don't have to drive far to get away from the city lights and let your kids take in the beauty of the Milky Way. There are a couple of dark sky locations in Colorado — the Great Sand Dunes National Park near Alamosa and Black Canyon of the Gunnison National Park. Both of those places are probably more of a weekend trip away from Colorado Springs, but if you head south of the Springs, you'll find some pretty good views of the night sky. Altitude helps you see the constellations better, so put your kids in the car, grab your spouse, and head west to where the views are spectacular.
Colorado is world-famous for its winter activities, but there is so much for local families to do during a Front Range autumn. Take advantage of the cooler temps and soak up all the fun before winter comes!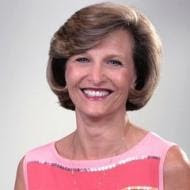 Brenda Stuart is a freelance writer and radio news broadcaster in Denver. When she's not traveling around Colorado, she's writing about her latest adventures.