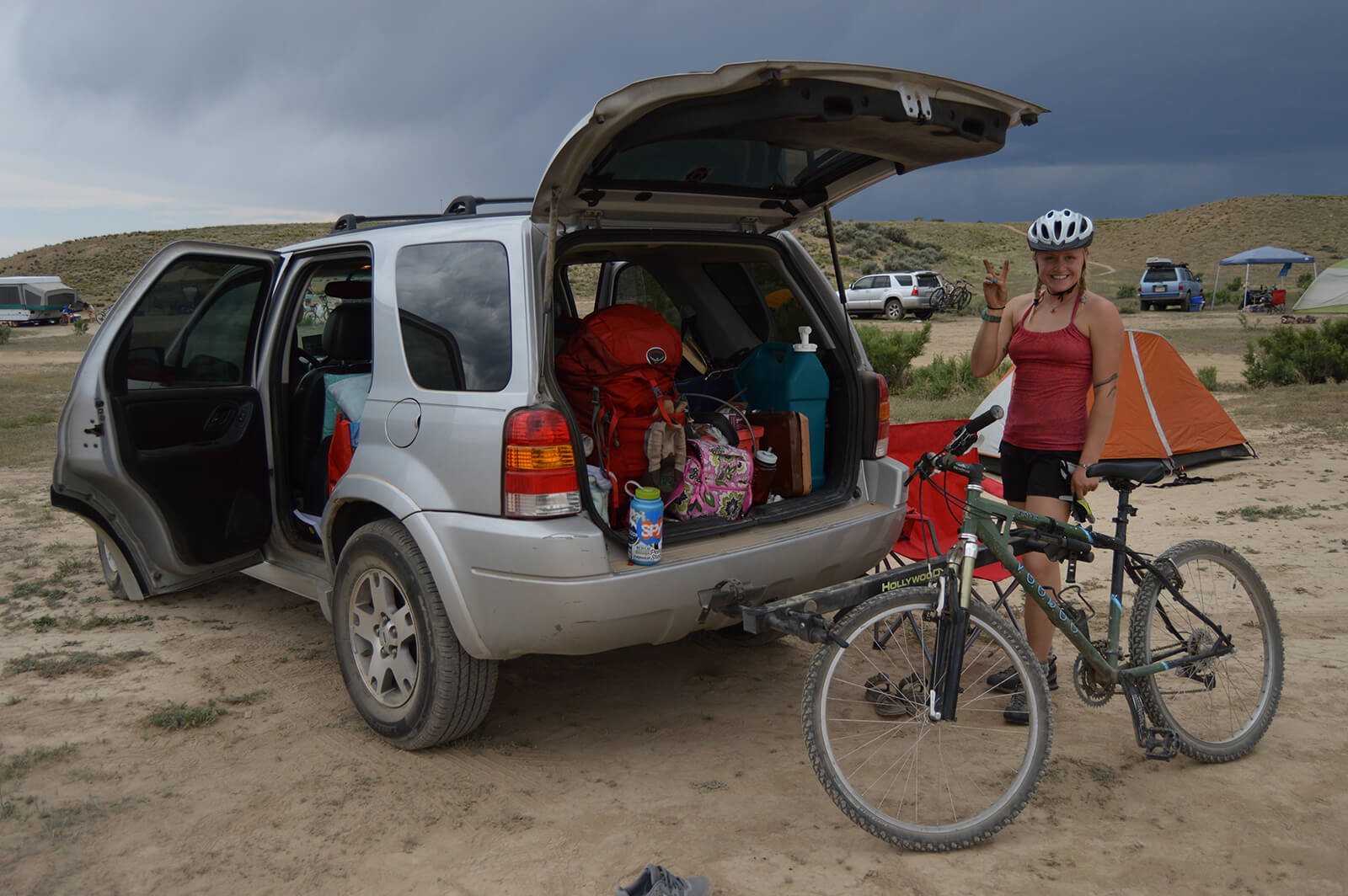 As most of you all know, having multiple outdoor sports is not easy. There is only so much time and money to go around and it can all get lost rather quickly if you don't keep track of it all. Rock climbing used to always be my go to warm weather sport of choice. It was an easy decision because I already owned all of the gear needed and I had friends who loved it just as much as I did. However, earlier this summer I got the opportunity to test out some new terrain.
On a road trip out to California a good friend and I stopped by Fruita, Co. and I got to experience the adrenaline pumping sport of Downhill Mountain Biking. It took me a couple of rides to get the rhythm down, once I started to relax with the bike and learned to take each turn as it came, it became whole different experience. We took turns switching between bombing down the trails and sitting at our camp reading and relaxing. That day I learned how to change a tire, how to trust myself to stay in control under circumstances that seemed too extreme for me and that falling on a bike won't always end badly.
That day in Fruita was the first of a two week road trip that provided an exciting look into my future and how it is possible to successfully schedule time for all of the sports I love. We had days spent mountain biking, hiking, rock climbing, swimming in the ocean, and eating great food, all things I never want to have to chose between.