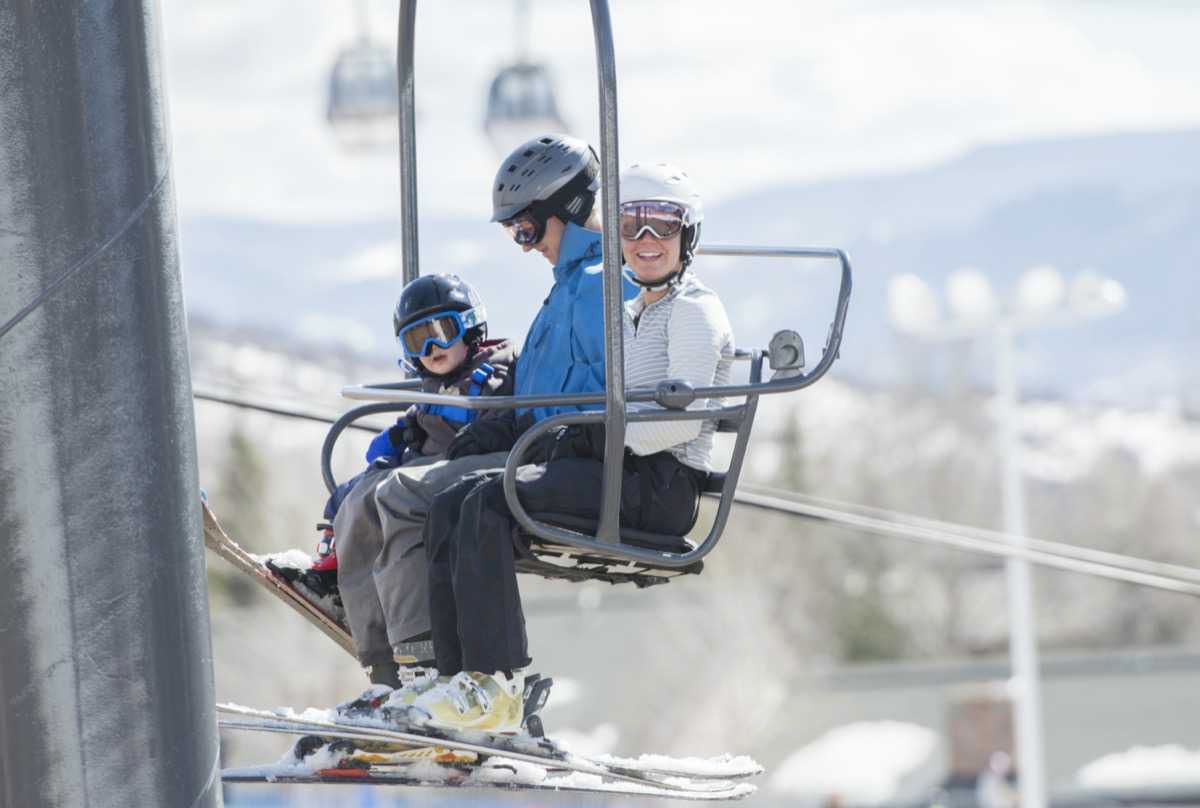 Mistakes to Avoid When Buying Used Ski Clothing in Colorado
Are you on a tight budget but still want to get high quality used ski clothing? Then you need to find ways to afford the essential gear while avoiding wasting your money on low quality merchandise.
The good news is that buying used ski clothing is a great way to save cash. However, there are precautions you should be aware of before buying second-hand clothing. In this post we share with you the top mistakes to avoid when purchasing used ski clothing.
Check for Waterproofing on Used Ski Clothing
In Colorado, you need to stay dry to keep warm. A particular item of used ski clothing may look fantastic however, if it's not waterproof you may regret the purchase. You don't want to be stuck inside your lodge because your ski jacket is soaked through!
When you're buying a used ski jacket, make sure to check that it's waterproof. Pour a little water on the sleeve. If small droplets form on the materials this tells you the fabric is waterproof and you can safely make the purchase. However, if the water soaks in, the jacket has lost its waterproofing. Either put the jacket back or add in the cost of waterproofing products to your budget.
Used Ski Clothing Zippers
Wearing your jacket open might look cool, but you'll freeze on the slopes! Make sure to check that the zippers are working properly on any used ski clothing, like coats, jackets, or pants.
Are There Any Rips?
If there are any rips in the clothing, you may not want to buy. On the other hand, if the clothing is a great deal, remember you can patch a rip. Tug the seams, though, just to check nothing is beginning to come undone.
When you make the fiscally responsible choice of buying used ski clothing, it's perfectly fine to make minor repairs especially if the article of clothing is in otherwise excellent condition.
Should I Buy A Helmet Second Hand?
Even if you've found a fantastic deal on a secondhand helmet, don't buy it. You don't know whether the previous owner damaged the helmet in a crash. Don't take the risk. Add the cost of a new one into your budget.
Choosing Boots
Buying used ski boots can be tricky. Someone will have already broken them in, and that is a bonus. However, the boots will fit the feet of the person who owned them previously.
You can resolve this by buying new liners, though, and you can save some serious money by choosing secondhand boots. Just make sure they're comfortable to walk around in. At 12-13,000 feet elevations in ski resorts like Keystone, Breckenridge, Copper, and Loveland, you don't want to add to the walking difficulty by also having painful shoes!
Where to Buy Used Ski Gear
There are a few places to check when you're shopping for preloved ski gear. Craigslist is one possibility, although that particular website can be hit or miss. Much of the ski gear you'll find here is either extremely old or past its prime.
There are numerous websites and apps that you can check, too. Facebook Marketplace is just one hub for selling and buying that is proving to be popular.
Another excellent place to look is your local consignment stores. These shops are the perfect middleman between people who are selling used gear and new buyers like you. You can often find fantastic bargains on high-quality used gear, especially in towns like Colorado Springs that are in close proximity to the major ski resorts.
Here at Mountain Equipment Recyclers, we stock high-quality pre-owned outdoor and winter gear. When you're looking for used ski clothing in Colorado, you should make us your first choice. As Colorado Springs' best mountain equipment and consignment store, you'll find plenty of brand-name bargains. We're here to get you equipped for the slopes for less.
About Us
Mountain Equipment Recyclers is an outdoor gear consignment shop located in Colorado Springs, CO.  We specialize in offering used skis and used ski clothing for sale that is in great condition and a great value. We are the middleman between local Colorado Springs outdoor enthusiasts that want to sell their used gear and you, the new buyer. We employ fellow outdoor enthusiasts who are always happy to answer any questions you have on gear.